Page 5 - CTS Unveiling 1st September 2017
P. 5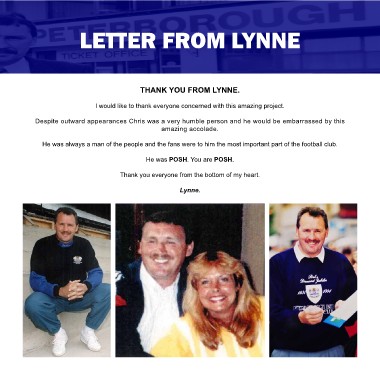 LETTER FROM LYNNE

                                         THANK YOU FROM LYNNE.

                            I would like to thank everyone concerned with this amazing project.
Despite outward appearances Chris was a very humble person and he would be embarrassed by this

                                                           amazing accolade.
   He was always a man of the people and the fans were to him the most important part of the football club.

                                                    He was POSH. You are POSH.
                                        Thank you everyone from the bottom of my heart.

                                                                    Lynne.